Who are we and why do we do this?
We are two friends working together and our common journey began when we met at the Zen Coaching Training in 2010. We quickly found a light hearted and deep spiritual friendship with each other. What we discovered was that we inspired and strengthened each other and also had lots of fun. Since then our paths have crossed in many ways pursuing our coaching profession; we attended the same deepening courses, supervision programs, assisted in the Swedish Zen Coaching Training for several years and started our coaching businesses, individually and together. We have both succeeded and "failed" with a lot of things in our lives; offering workshops and coaching sessions, starting up different projects, starting and ending relationships etc. We have learned a great deal from all of this, which we now can bring with us in our work today. Throughout these life events we have supported each other and our friendship is today a rich source of inspiration and creativity. Our passion is truly about inner growth, and that is also what we are good at.
Welcome to work with us!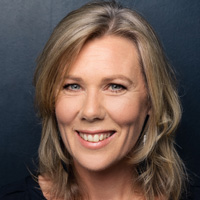 Kavina is working as a coach and supervisor within the Zen Coaching Network as well as in her own business Relaxed Being, which offers coaching, mindfulness and body work. She is one of the main teachers of the international Zen Coaching trainings in Sweden, Poland and South Africa.
Background:
Kavina is a curious soul, with a diverse and rich background starting at university studies, moving through decades of inner work on the spiritual search for embodied awakening, back to university studies to become a psychologist. Her journey includes professional trainings such as a therapist training in TA (Transactional Analysis), the Zen Coaching Training, Landmark Education leadership training, Body work trainings, mindfulness trainings and a conscious dance training. As a way to follow her passions, she started several companies and NGO's in the fields of health, food, coaching and education.
Kavina's experience of running different businesses and managing projects, both alone and with others has given her plenty of learnings and insights into the challenges, gifts and gains that come from making a career on what you love.
Kavina offers a space of pure compassion, crystal clear seeing and unconditional support in how to live in alignment with ones heartfelt desires and longings in life. She loves to support the shift from confusion, doubt, self-criticism and self-sabotaging patterns to an empowered life in integrity, honesty and trust in life. Some of her gifts are her wide range of knowledge of what it means to be human, her depth of experience and sense of humor.
Read more about Kavina on her own webpage "Relaxed Being"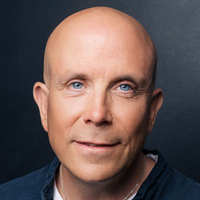 Roger works as a coach for individuals and companies, and is a senior coach, supervisor and teacher in the Zen Coaching Trainings in Sweden, Poland and South Africa. He has also recently developed a leadership training and coaching education for companies that he is currently teaching.
Background:
Roger has been working with deep personal development and meditation in various forms for 20 years, and was working as staff at Mullingstorp, a center for deep personal development and meditation for three years. He is trained in systemic constellations (Hellinger) and has been a Diamond approach (Almaas) student for six years.
Roger was working successfully as a grocery store owner for many years, was pushing his body very hard to be able to accomplish competitions like Ironman etc and formed a family. All of a sudden, everything crashed and he ended up in the heart intensive care. This was the major turn of his life. After that, he devoted himself to a life in connection with his true values, meditation, presence and supporting others through coaching. He also wrote a book about his hectic life filled with destructive behaviors that led to an awakening in the hospital, and what strategies and attitudes that took him to where he is today.
In his work, he offers space, clarity, enthusiasm and a loving holding space that makes people come in contact with their own inner resources, creativity and silence.
The book is in Swedish and can be found here.
Marta Lyson 2
"It's a great pleasure to witness your cooperation in a role of Zen Coaching facilitators. You both have ability to create trustful, open, and loving space in which others can experience their inner transformation. Your warmth of the heart, gentleness, and authenticity show a beautiful way of supporting others. Seeing you facilitating, I see the love and dedication you both have in sharing the gift of Zen Coaching with others. Thank you for doing that the way you do it! You are the Gifts!"

Marta Lyson
Coach Polen